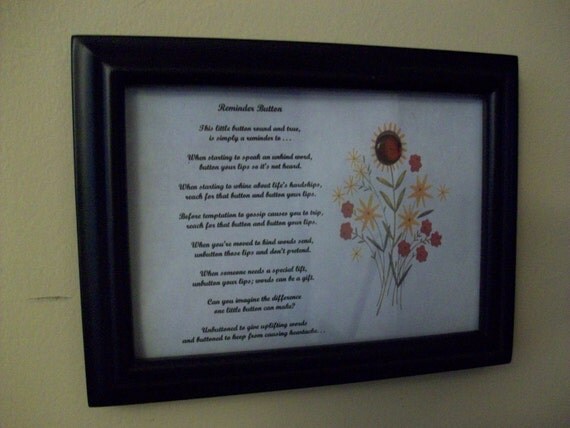 A 5 x 7 picture framing a simple message.

A button to remind you when you start
to speak an unkind word, button your lips so it's not heard.

A picture bouquet of flowers
accented with a bright red button
on the main flower stem
to serve as the button reminder.
FREE SHIPPING