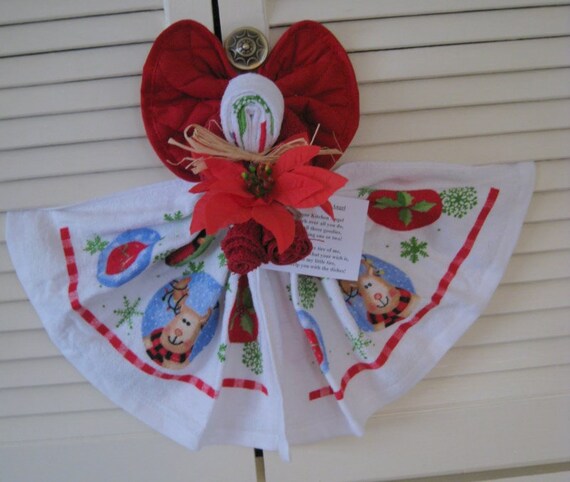 Holiday Kitchen Angel - Reindeer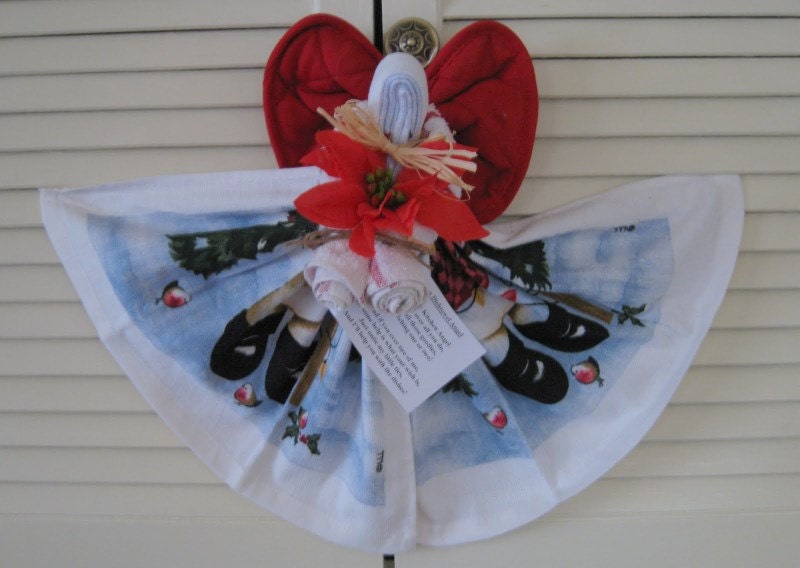 Holiday Kitchen Angel - Snowman Skater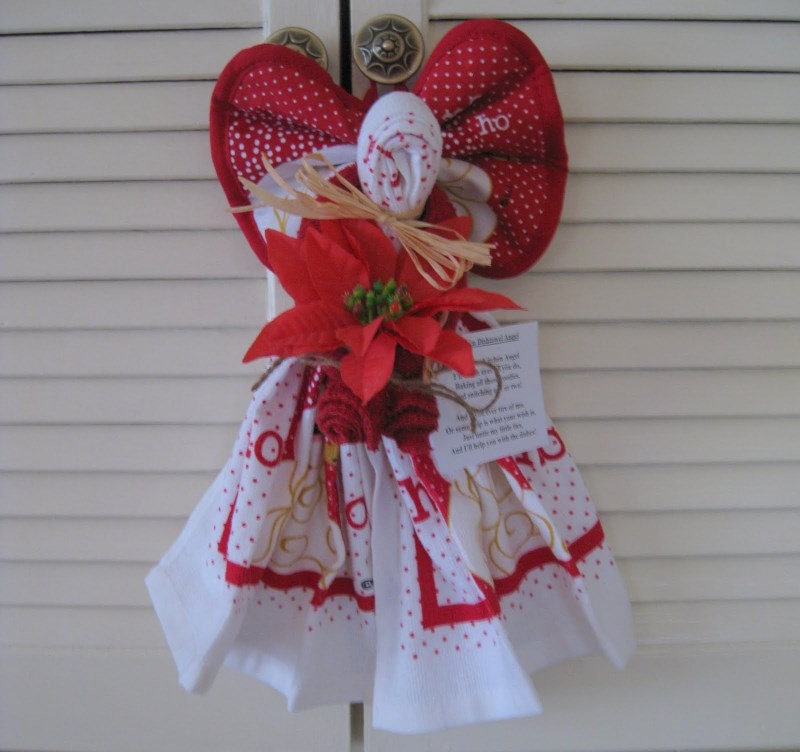 Holiday Kitchen Angel- Santa - Ho, Ho, Ho



Made out of a kitchen towel, dish cloth and pot holder.
Tied together with twine and has a nice bouquet of flowers.
It can hang in your home to watch over you or
if you disassemble, you have a nice kitchen towel set to use!

This pretty angel would make a great bridal shower gift or housewarming gift.

Machine wash and tumble dry low.
FREE SHIPPING